What Is Tesla CaPlay?
Tesla CarPlay is a revolutionary system that is designed to bring the automotive experience to the next level. It allows drivers to connect their smartphones, tablets and other mobile devices to their vehicles, allowing them to access their favorite apps and navigation tools, listen to music and podcasts, and even keep up with the latest traffic and weather updates. With the help of Tesla CarPlay, drivers can easily find directions, check their vehicle's battery level, and even find charging stations.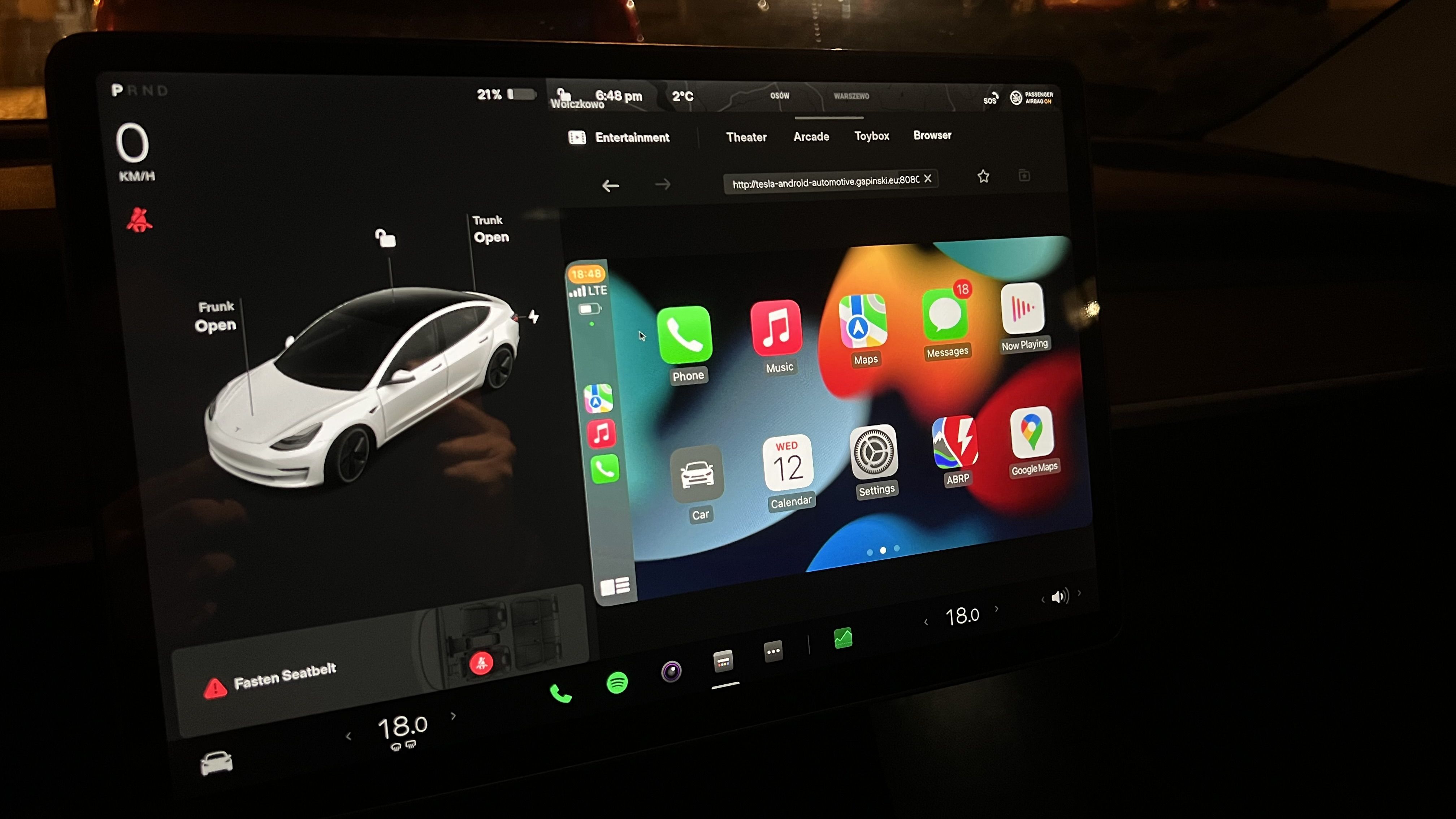 Tesla CarPlay is the perfect combination of convenience and safety, making it an essential feature for any driver. It allows drivers to keep their eyes on the road while they are multitasking, without compromising safety. This feature also helps to reduce driver distraction, giving drivers an all-in-one solution for staying in touch without taking their eyes off the road.
Why You Need Tesla CarPlay?
The biggest benefit of Tesla CarPlay is that it is compatible with both iOS and Android smartphones and tablets. This makes it easy for drivers to stay connected regardless of their device. The system is also designed to be extremely user-friendly, making it simple for drivers to access their favorite features and navigate their vehicle.
So what does the future of the automotive industry look like? With the help of Tesla CarPlay, the future is here and it is here to stay. This revolutionary technology is just the beginning of what's to come in the automotive world and it is sure to revolutionize how we drive. Whether you are an experienced driver or a first-time driver, Tesla CarPlay is the perfect way to get connected, stay safe, and enjoy a great driving experience.
How to Get Tesla CarPlay?
Check if your Tesla has the necessary hardware. Most Teslas manufactured after 2018 have CarPlay and Android Auto installed.
Purchase the right USB hub to activate the CarPlay and Android Auto features.
Connect the USB hub to the car's media control unit using the provided cable.
Log into the Tesla app. Click the menu in the top left corner and select 'Software'.
Scroll down and look for 'CarPlay & Android Auto'and tap it.
Follow the steps to activate the feature.
After the installation is complete, you can now use CarPlay and Android Auto by connecting your phone to the USB hub.
How to Make Wired Tesla CarPlay to Wireless?
You may ask why use wireless when I already have wired CarPlay? Well, wireless CarPlay has many benefits and highly recommended.
1. Convenience - Wireless CarPlay allows you to connect to your car audio system without any cords or wires. You needn't to deal with messy cable any more if you have many cables in cars. This makes it easier to access your music, navigation, maps, and other apps while on the go.
2. Enhanced safety - Wireless CarPlay reduces the potential for distraction by eliminating the need to physically connect a device to the audio system. This reduces the potential for driver distractions and allows them to focus on the road.
3. Multiple devices - Wireless CarPlay supports multiple devices, so multiple drivers can connect their iPhones and access their own music, contacts, and maps.
4. Easy setup - Wireless CarPlay is easy to setup and it takes only a few minutes to get started. Plug and Play. Once connected, you can access your music, podcasts, and other apps from your car's audio system.
5. Compatibility - Wireless CarPlay is compatible with most newer car models, so you can easily connect it to your car without any additional hardware or software.
Now, with the latest Carlinkit T2C Wireless Tesla CarPlay Adapter, you could easily get these useful wireless CarPlay functions.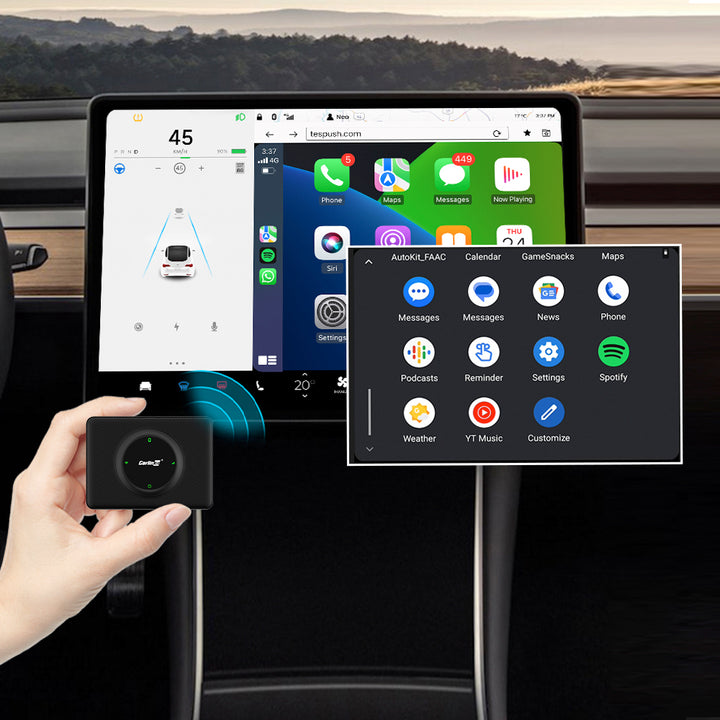 Still have questions? Feel free to leave us a comment! We will reply through email :)